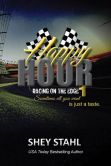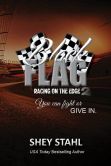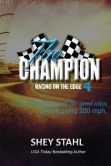 Where do I start? I lost almost 3 days of sleep trying to get through this series. I still have the last book to read, but my family decided they needed me for a little while. It is on my to do list this weekend.
Let me start by saying that I am not even sure how I came across this series, but I loved it!! I give it 4.5 hearts.Shey Stahl is brilliant in her writing style and descriptive nature. I know nothing about the sport of racing, but after reading this, I may go to the Daytona 500 next month.
Let me give you what this story is about......
Love
Family
Friendships
Dreams coming true
Racing to the finish
Never giving up
Finding yourself
Understanding
Dysfunction
Love, Love, Love
Family, Family, Family
I know I mentioned love and family several times, but that is it. This family and their friendships are beautiful and enduring and must overcome so many challenges and hurdles. There is life, death, births, tragedy, winning, losing - all of it. The two main characters are mindlessly in love ( super sexy too) and it make you feel the heartache and excitement throughout the series.
I only have one complaint- the parenting ( or lack thereof). I was disappointed by the way Jameson and Sway allowed their children to act and behave -I am all in favor of open parenting but whoa!
With that said, you kind-of expect them to behave their own way.
I can't give too much of a synopsis here but I can tell you to read these books. If you are a fan of Erin McCarthy's racing series, this is for you. Even if you aren't a fan of racing-read this series!!